Experienced buyers of ginseng can easily tell the difference between wild and cultivated ginseng roots. The wild ginseng roots are dark tan in color, gnarled in appearance and show many concentric growth rings. They are often forked. Some of them resemble the body of a man. Wild ginseng roots are generally small in size and light in weight. One distinctive characteristic of a wild root is a long neck. The cultivated ginseng roots are cream colored, smooth and fat and exhibit few concentric growth rings. Cultivated ginseng roots are often large and heavy. They are most often shaped like a carrot.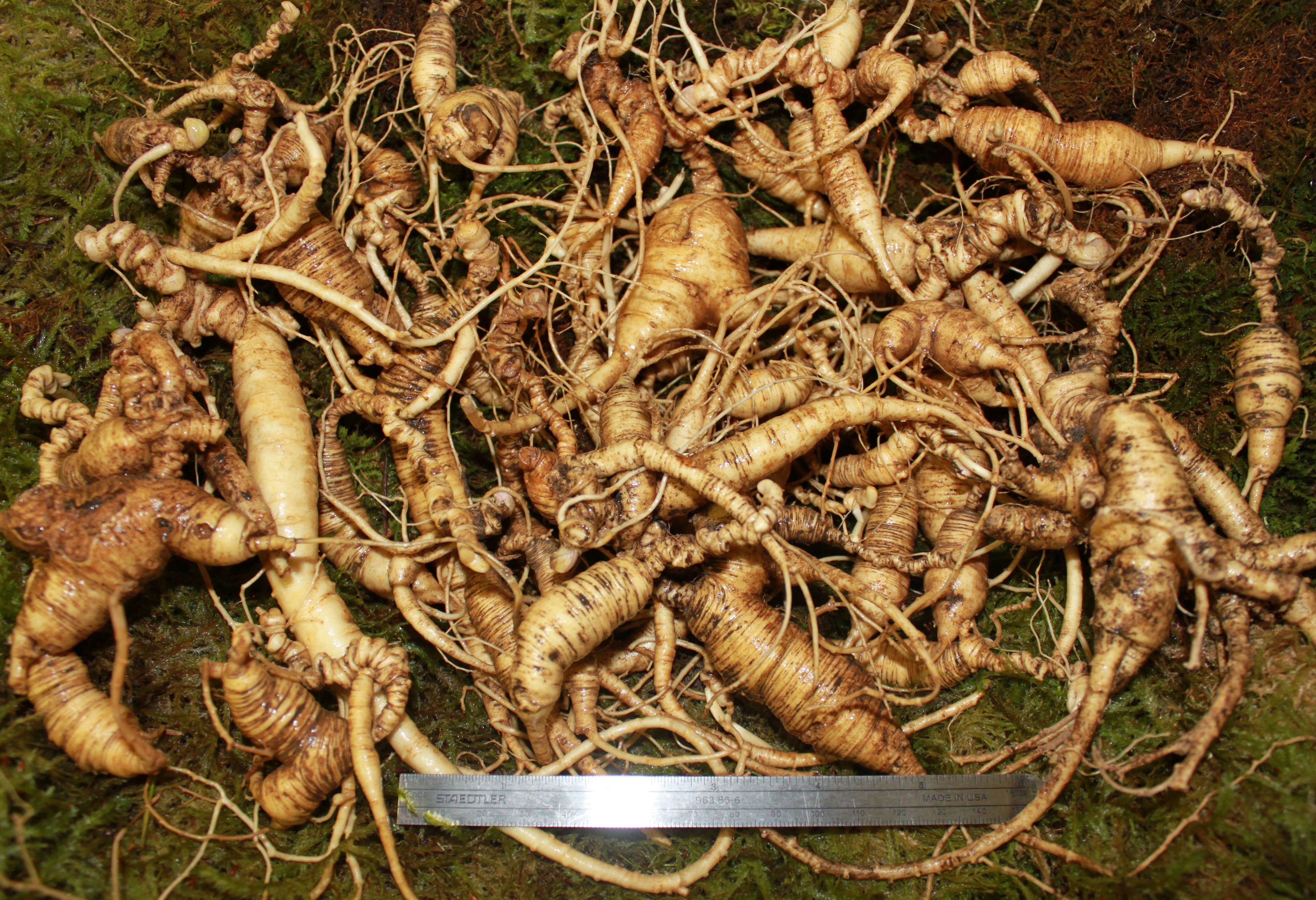 Fresh wild ginseng roots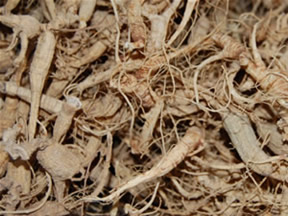 Dried wild ginseng roots

Fresh cultivated ginseng roots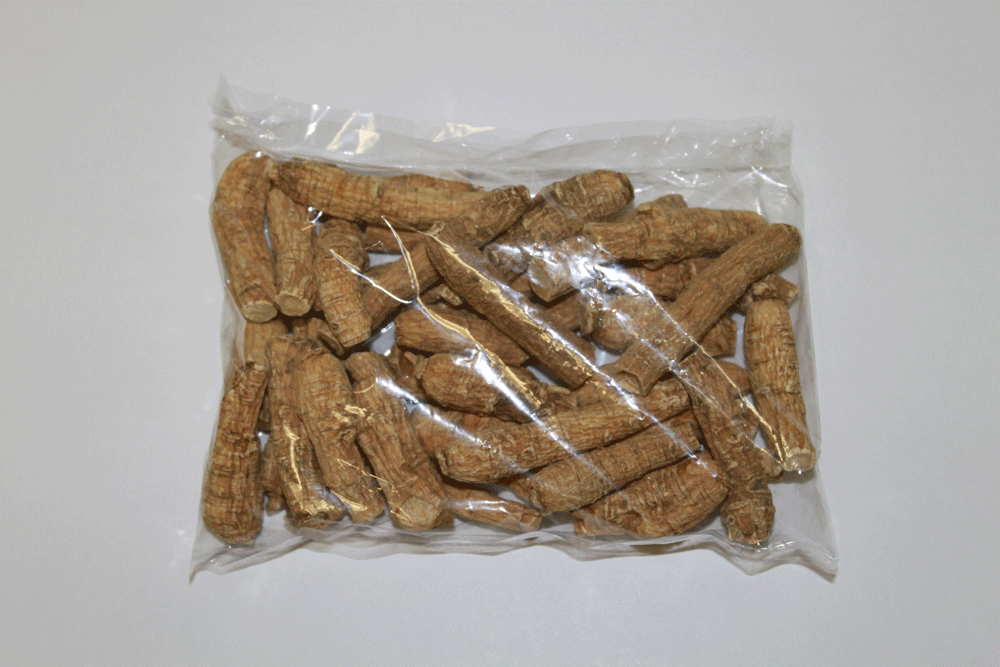 Dried cultivated ginseng roots in package
The growth of cultivated ginseng is much faster than wild ginseng under normal conditions.
Cultivated ginseng plants are more robust and produce more berries and seeds than wild ginseng plants.
Wild ginseng grows naturally within its natural habitat conditions.
Cultivated ginseng is grown as a crop by sowing seeds and consists of three types: woods-grown, wild-simulated, and field-cultivated.
Woods-grown ginseng is sown under natural shade in prepared beds and may require the use of fertilizers and pesticides.
Wild-simulated ginseng is sown under natural shade and natural habitat conditions but scattered and not in beds. This category is not recognized by all states, including Tennessee, and is treated as wild ginseng.
Field-cultivated ginseng is sown under artificial shade in prepared beds and often requires the use of fertilizers and pesticides.